Looking for the best wedding hair and makeup artist for your special day in Hong Kong? Worry not because Marriage in Hong Kong can provide it for you!
Stephan and Reylita Pineau is the couple behind Marriage in Hongkong. Together with their competent staff and employees, they help biracial couples from all around the world to get married in Hong Kong. With their help and guidance, couples can have a worry free wedding. The agency can help couples from communications with the Marriage Office, Registry, High Court and Embassy —making sure all the documents needed for the couple to get married is complete as well as preparing the venue and arranging professional people to make the wedding day extra special.
Marriage in Hong Kong is a professional and well experienced wedding planner. In fact, they also work in cooperation with other professional individuals in order to deliver the best service to their clients. In this blog, we will be introducing the professional makeup artist that Marriage in Hong Kong is in cooperation with.
The makeup artist in cooperation with Marriage in Hong Kong is a professional that has gone through makeup school and is equipped with years of experience. Joann Sulay is a Filipino national that has been residing in Hong Kong for around nine years.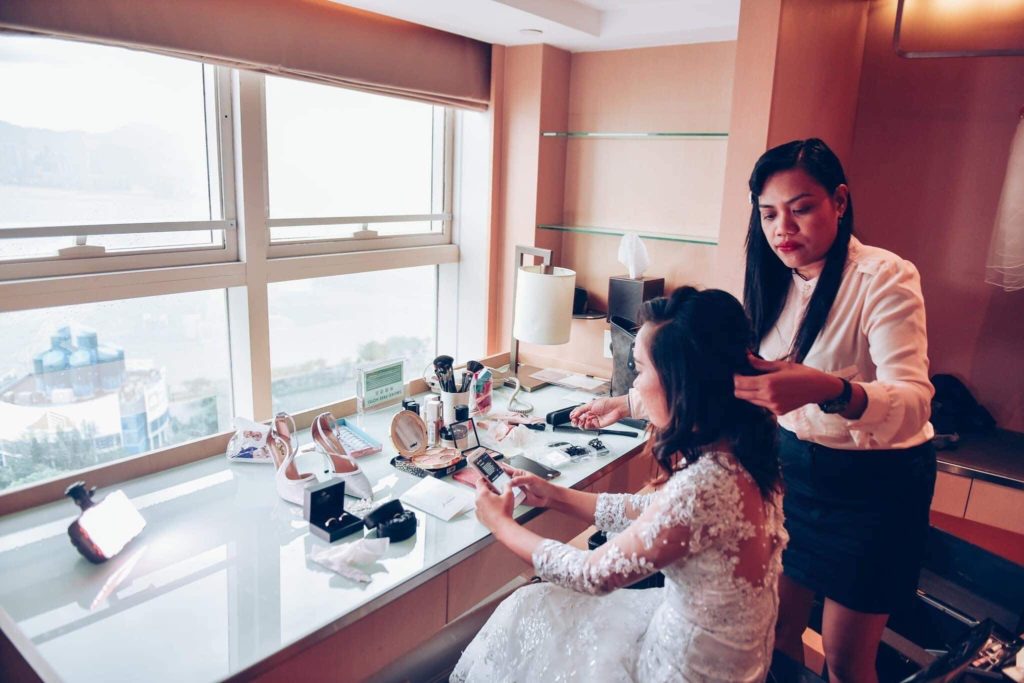 She has been working as a makeup artist and beautician in Hong Kong since 2014 and her clients are mostly OFWs in Hong Kong and freelance models from all around the world. In 2018, she also started working in cooperation with Marriage in Hong Kong. According to her, it has been a pleasure to work with the company as she is able to showcase her skill in hair and makeup with their help.
Miss Sulay also shared that it was actually her mother who helped her discover her interest in beauty. She said that it was her mother who taught her to embrace her creativity and indulge in the passion of style and beauty.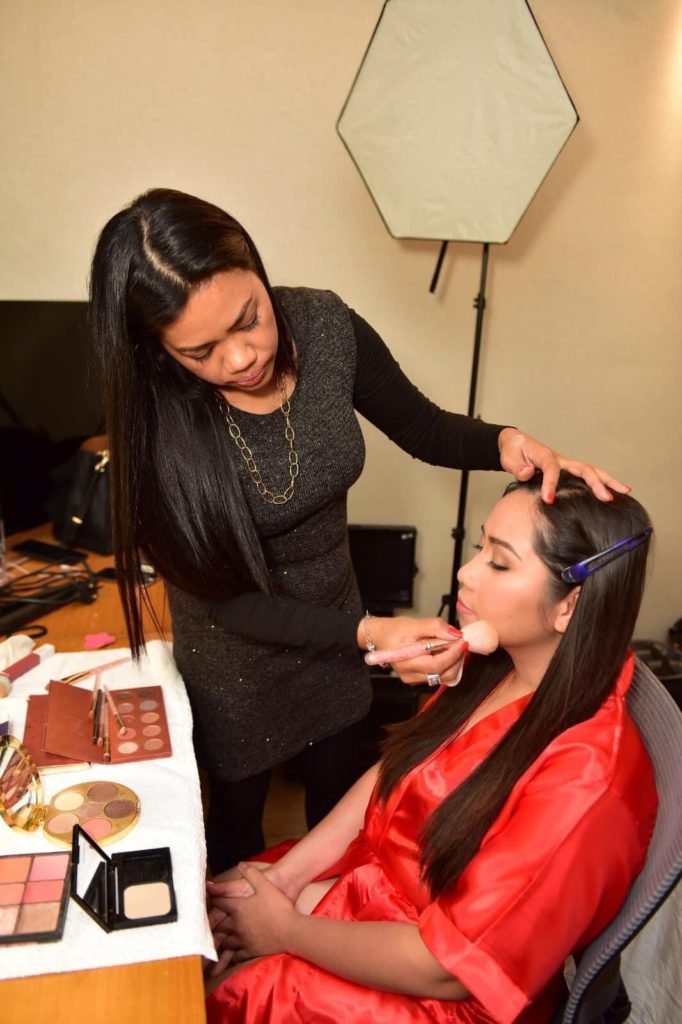 For her, being a hair and makeup artist is the most fulfilling job ever because not only can she pursue her passion but also, she finds great satisfaction in boosting her clients' confidence by enhancing their unique beauty through makeup and style at the same time.
Marriage in Hong Kong wants the wedding day of their clients to be perfect as much as possible. Aside from that, they also want their clients to look their best on their wedding day. That's why, with the cooperation of Joann Sulay, they are able to provide their clients with the best service in terms of makeup and hairstyle. The services of the makeup artist can be availed separately upon request or when the couples choose to avail the gold package that Marriage in Hong Kong offers. The hair and makeup artist with her state of the art equipment will surely be able to create the perfect look for the bride or deliver the bride's personal wishes if she has a preferred look in mind.
Marriage in Hong Kong is a wedding planner that always aims to provide the best service to their clients. And that's why, all the people behind Marriage in Hong Kong, including all the individuals working in cooperation with them, are all professionals and the best in their field of work. All the couples that got married with the help of Marriage in Hong Kong have expressed their satisfaction and this is because they were able to experience the best service and they were provided with a very special and unforgettable wedding day.
Do you want to get married in Hong Kong? Let us help you!
Let us help you make your dreams come true!
We are Marriage in Hong Kong and we would like to help you get married in Hong Kong. We can help you plan and we will walk you through what needs to be done for your wedding day.
Get in touch with us! We want to hear from you!
Please reach us at:
+49 (0) 52412249930
+49 175 7247311
Email:
info@marriageinhongkong.com
Skype: marriageinhongkong
Hong Kong Office
Suite 603, 6th floor
The Chinese Bank Building
Nos. 61-65 Des Voeux Road Central
Hong Kong
Germany Office
Roonstraße 12, 333330 Gütersloh, Germany