About us - Reylita & Stephan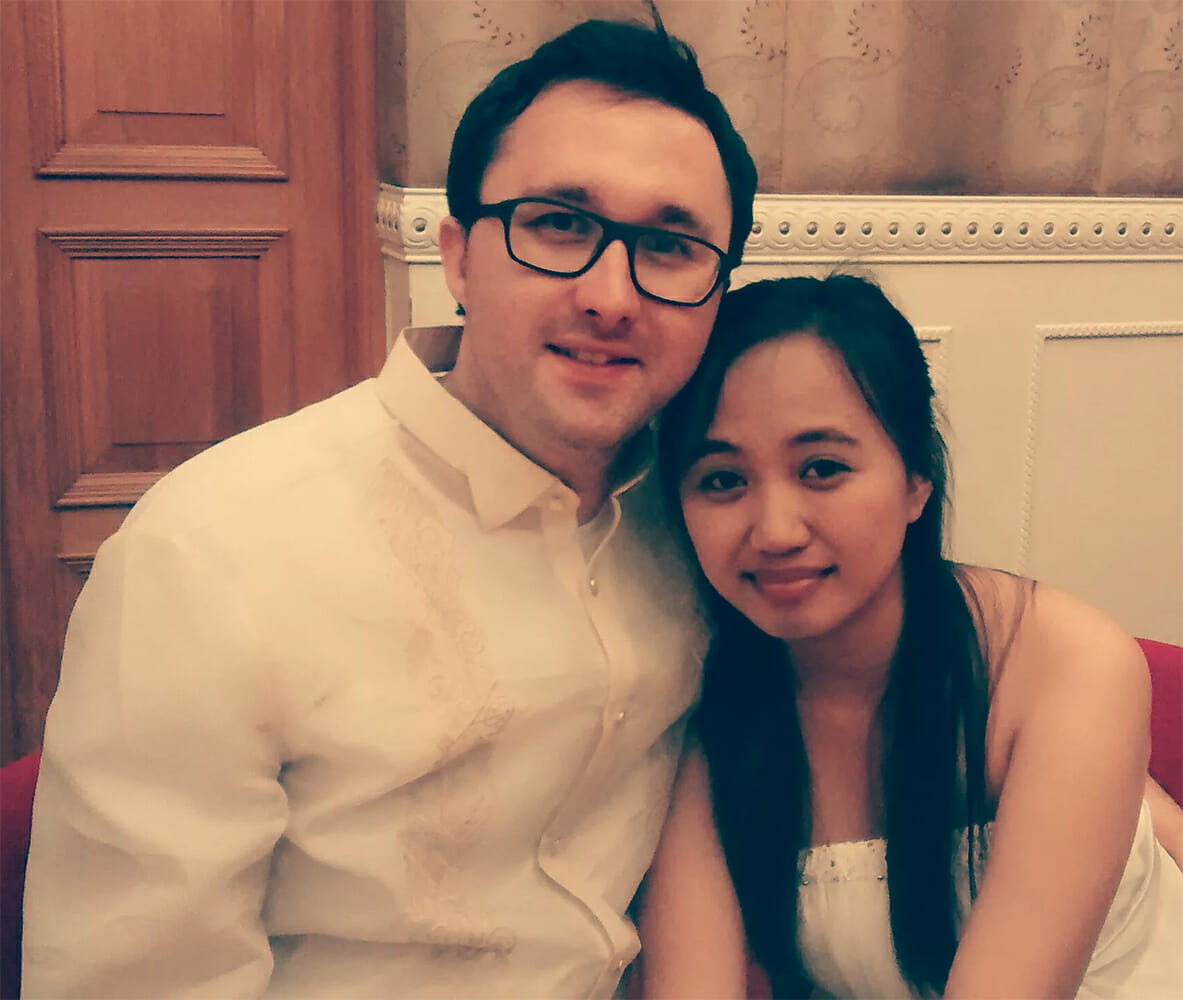 MARRIAGE IN HONG KONG
We are Reylita and Stephan, the couple behind Marriage in Hong Kong.
It all started with our website and blog at: meet-the-philippines.com, where we shared our experience and thoughts. Not just about the Philippines, but about how we got married in Hong 
Kong and all the advantages it offers for international and foreign couples. 
Since we got married Hong Kong ourselves, we have helped dozens of couples do the same and therefore know, how daunting and complicated the bureaucracy can seem. While all you want to do is focus on your big day coming up.
We would have wished someone could have helped us back then, but something like Marriage in Hong Kong didn't exist. So, following our wedding, we decided to turn our passion into a business, so we can help more couples do the same.
WHAT MAKES US STAND OUT
Our Hong Kong based company consists of a team of trained wedding specialists, there to help you to make it the most special day of your life. We don't just see it as a business or you as customers, but as life stories we want to be part of. That's why we are available for you around the clock, 24/7. Making sure everything is perfectly planned and nothing is left to chance. 
We hope that our countless happy couples and positive reviews are evidence of exactly that. 
It would therefore be our utmost pleasure if we can assist you in your journey. In addition, our staff are multilingual and have helped foreign couples from over 30 different countries get married in Hong Kong. So, no matter where you are from, we will help you get married the fast and easy way. 
Our service is personal and unique, and unlike any other, we aim to fulfil all your wishes for your big day, whatever they may be. That's why we also offer and include services such as a photographer, a make-up artist or a flower bouquet, for the most special day of all.  
If you have any questions, please don't hesitate to contact us any time. 
Warmest wishes,
Reylita & Stephan
YOUR MARRIAGE IN HONG KONG: GETTING STARTED
Despite this, you have to keep in mind that HongKong is a huge cosmopolitan city, with skyscrapers as far as the eye can see and people rushing about their business relentlessly. Therefore, it is not easy to keep a clear overview and not to lose your orientation. Although we thought we were well prepared and paid for a guide, it was a lot harder than we thought. 
Following our own complicated experience and so this doesn't happen to you, we created MarriageinHongKong.com– to help you get married in Hong Kong so you don't need to worry about anything but your special day.  
By now, we are a well-set up team and have successfully helped dozens of couples get married and re-unite. We also have created a Facebook and Instagram page to spread the word and help more couples – so nobody needs to waste as much time as we did back then. 
In the meantime, read our Why Hong Kong? – Getting Married Abroad page to find out more.
We would love to hear from you. 
Warmest wishes, 
Your Reylita and Stephan