When love happens, you know you don't want to let it go. Falling in love is what make a person alive, and both of you start to think about the future, marriage and starting a family. However, several couples have a little bit of a challenging process when it comes to planning a wedding. Especially when the other is a foreigner. Binational couples always deal with the bureaucracy, laws of the land, visa and deciding where to get married, it is in the brides country or the grooms?
In Thailand, most of the binational couples have a great obstacle in reaching their dreams. Since the wedding process is most difficult, one should know how challenging it is particularly to binational couples. In Thailand, the marriage process including all the details are difficult but it is possible. But if you prefer an easy and convenient way, there's a road just for you.
A Vintage-Modernistic Place
Who wouldn't love Thailand? It is one of the apples of the eye in Asia! Thailand has a great scenic view with a friendly temperature and it's excellent for a wedding ceremony. Best known for its breathtaking beaches, its remarkable temples and the modern urban sprawl that is Bangkok. It is a country where getting bored is just not an option!
When Thai and German Meet
Thai woman maintained their rich culture that's why Buddhist ceremony is very important. It is also the same in Germany, they give highlight to the church wedding ceremony. Yet civil marriage is mandatory to both two nations. On the other hand, bureaucratic processes in Thailand are very necessary.
What documents do you have to apply for the marriage in Thailand?
In olden times, marriage processes in Thailand are as simple as plain sailing. However, these days are quite the opposite. Patience is definitely the top requirement for the marriage process. But we know that love conquers all!
Marriage Certificate
The Thailand government expected that the couple will obtain a marriage certificate. This can be inquired from the German embassy in Bangkok. Then, it will be submitted to the registry office in Germany and after will be delivered to your residence.
Birth Certificate
The couple should present their legal birth certificate, it will also be submitted as part of the requirements. To prove that the Thai bride is in the marriageable age already. They are allowed to get married at age 20, for younger women who want to get married, they must present the parent's consent.
Marital Status
This is required for marrying couples because it is a way to prove that they don't have any previous marriage. If one is divorced, he/she should present the divorce certificate. The certificate is valid for six months.
Further needed documents:
household certificate

identity certificate

health certificate

marriage certificate of the parents
All documents must be in their original form or as a certified copy. The documents must be translated by the Thai Ministry of Foreign Affairs.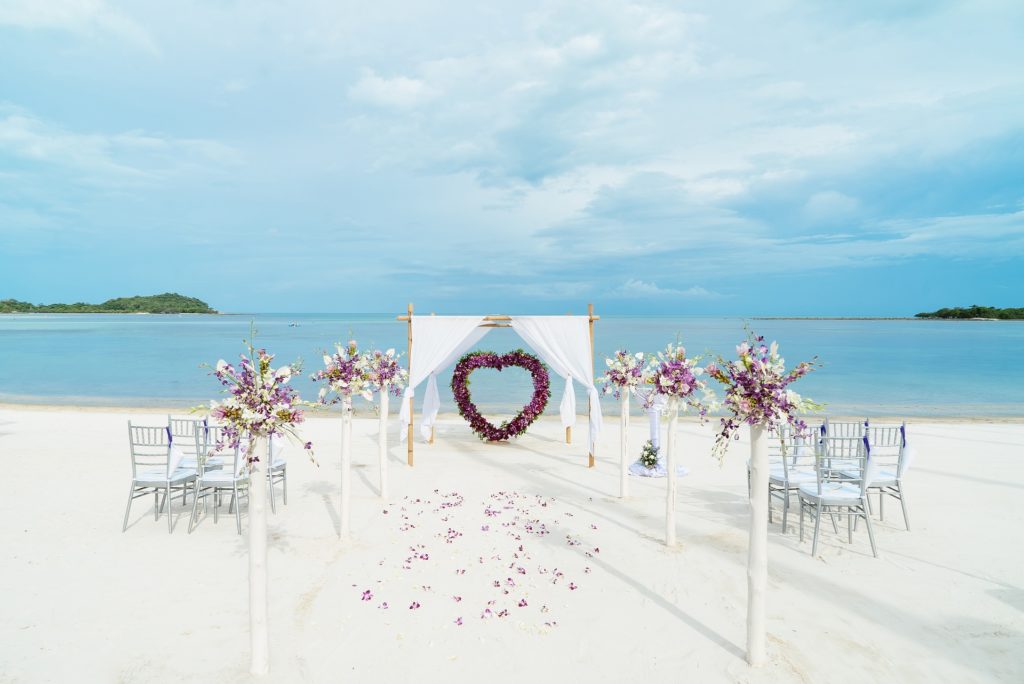 Is there no other way?
Since marrying in Thailand would be demanding, we can offer you faster, stress-free and cheaper marriage process! The solution is, be married in Hong Kong!
We guarantee that long months will be shortened to a few days of waiting in Hong Kong. From thousands of paper translations to unnecessary documents translation. That means saving more time, money and effort. You will receive the internationally recognized marriage certificate after only two days! Therefore, the legalization of your marriage in Germany can be made immediately!
Wedding in Hong Kong offers the possibility of a quick and easy marriage, binational couples!
Any questions about the Thai-Deutschen marriage? Weddings in Hong Kong are happy to inform you and to answer any questions you may have about the process of getting married in Hong Kong!